Version 0.06 is out!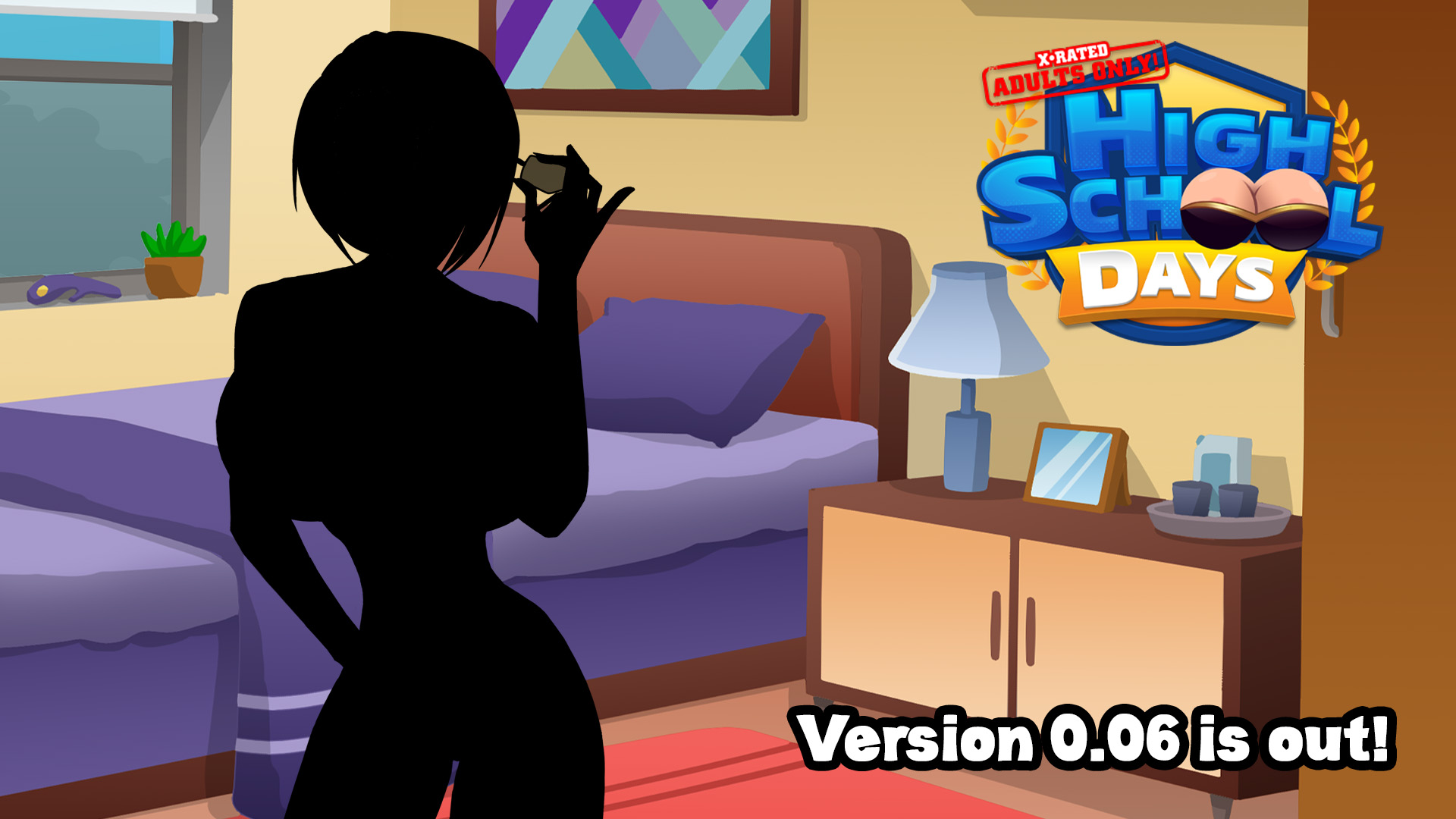 ---
We are glad to announce the release of version 0.06 is here!
It was a very complicated and rough month but that didn't stop us from continue working on the development of the game.
In this game, we change our focus to a girl we haven't explore yet but was requested quite often. We will expand her story a bit more in future releases but in this release, we are introducing her story and a some more about her actual personality outside school.
We hope you like this update; we already started working on December's release, which we hope to launch before the month ends!
Without further adieu, happy clicking!
To download the game, go to our download seccion!
To read change log, press here (It will contain spoilers so continue at your own risk.)
New in 0.06
Increased the amount of money earn working in the Coffee Shop
Added new clothing for Felicia
Added new Carrying minigame
Added new Bartender minigame
Added 7 new videos
Added 15 new images
Added the Felicia's Apartment area with 3 locations
Added the Green Apartment Building area with 3 locations
Added 11 lines to the "To-Do" system to the guide it even more clear
Added a small pop up to show which scenes or characters were commissioned by patreons
Fixed in 0.06
Added the ability to skip the massage minigame (Patreon version)
Fix the energy problem with the massage minigame
Fix the Android version UI
Solve issue of Felicia not been outside her office
Players can ask Felicia for Ginger's address regardless where she is
Several spanish typos
Several english typos