Changes to the game...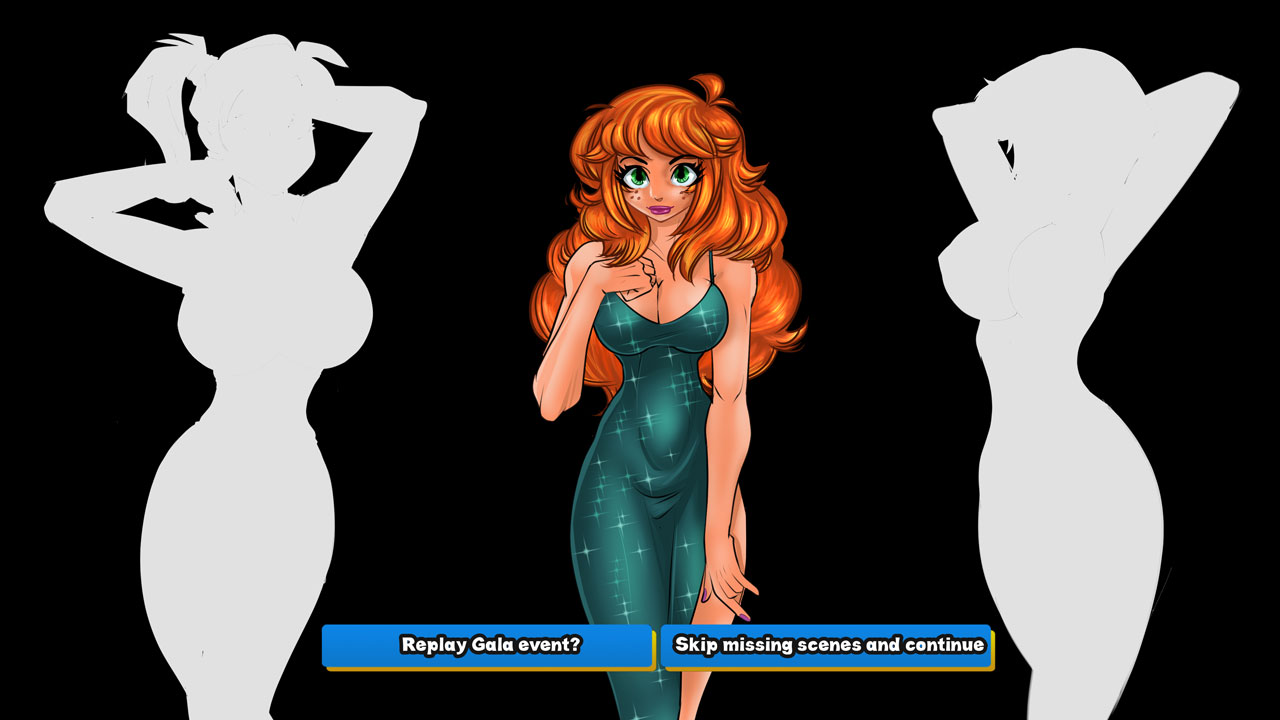 ---
Two main reasons we receive messages where a few players request support are with the Gala Event and with navigating around the School.
Most gamers don't have this problem, but a few (especially those using Android) have run into difficulties in these areas.
That is why, starting with the next update (0.13), modifications will been made to the gameplay of these spaces.
Now, at school, there will be buttons on the bottom of the screen so the player can move more easily in the facilities. For PC or Mac players, there was no big problem, since it was easy with the mouse to select where the player wants to go, but for small screens in cell phones, this was an issue. Well, you asked and we listened!
And when you reach the end of the Gala event, the system will detect if you still have any pending issues with any of the 3 characters and will ask you if you want to play this event again, or if you want to ignore it; without having to rely on saved games.
If you ignore it, the story will continue as if you had gone with the three girls, but you have missed the opportunity to unlock some scenes. If you want to play the story again, it will allow you to return to when you just paid for the tickets, so that you can invite another girl.
All this so that all players have a pleasant time and do not have to resort to saving and loading games.
Version 0.13 is scheduled for the end of October, so we are working to meet that delivery date.
Much thanks to all the players for all their feedback on our product, and above all, to all the Patreons who make the development of High School Days possible!