We have our own WIKI!
Monday, November 13, 2023

Tags:

Wiki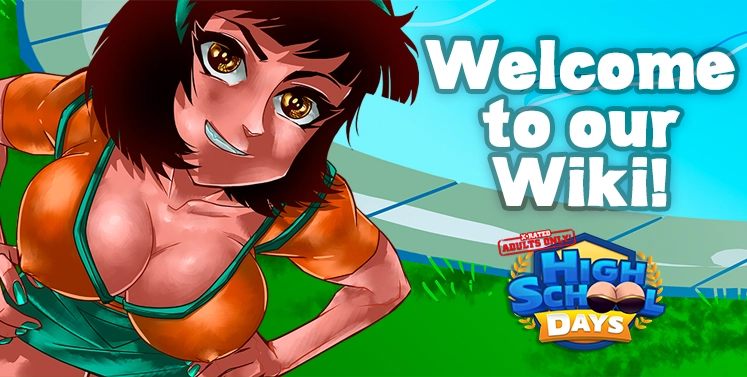 ---
Greetings to you all! We hope you have enjoyed the game so far. We still have a lot of ideas, events, arcs, and, above all, stories we want to share with you through the game.
Our gaming community grows with every release we make, which is awesome! And the questions regarding the characters and the story are increasing even more, to the point that we have to spend a significant amount of time answering the same questions repeatedly.
So, in response, we decided to create our very own WIKI, essentially an encyclopedia of the game.
You can visit it by pressing here: https://wiki.thehighschooldays.com
Here, you will find more detailed information on the game's characters, locations, items, and events.
However, this isn't a walkthrough per se; it's more of a guide to help players understand some characters even more and some activities they must do to complete each event successfully.
We do have a walkthrough, which is exclusively for Patreons, and it is more precise regarding gameplay compared to the wiki, which is more universal, covering other areas that are not necessarily required or essential for each event.
Keep in mind that there is A LOT of information to cover in the wiki, and even though we already uploaded a bunch of the information, there is still a lot to be uploaded, so please be patient.
Thanks again to every single person who has downloaded and played our game, and most importantly, thanks to all the Patreons for your support. We couldn't grow this much without your most valuable help! It is thanks to you that we are growing more and more!
P.S. Don't mind the typos. We promise we'll fix them eventually!